Phyllis Katz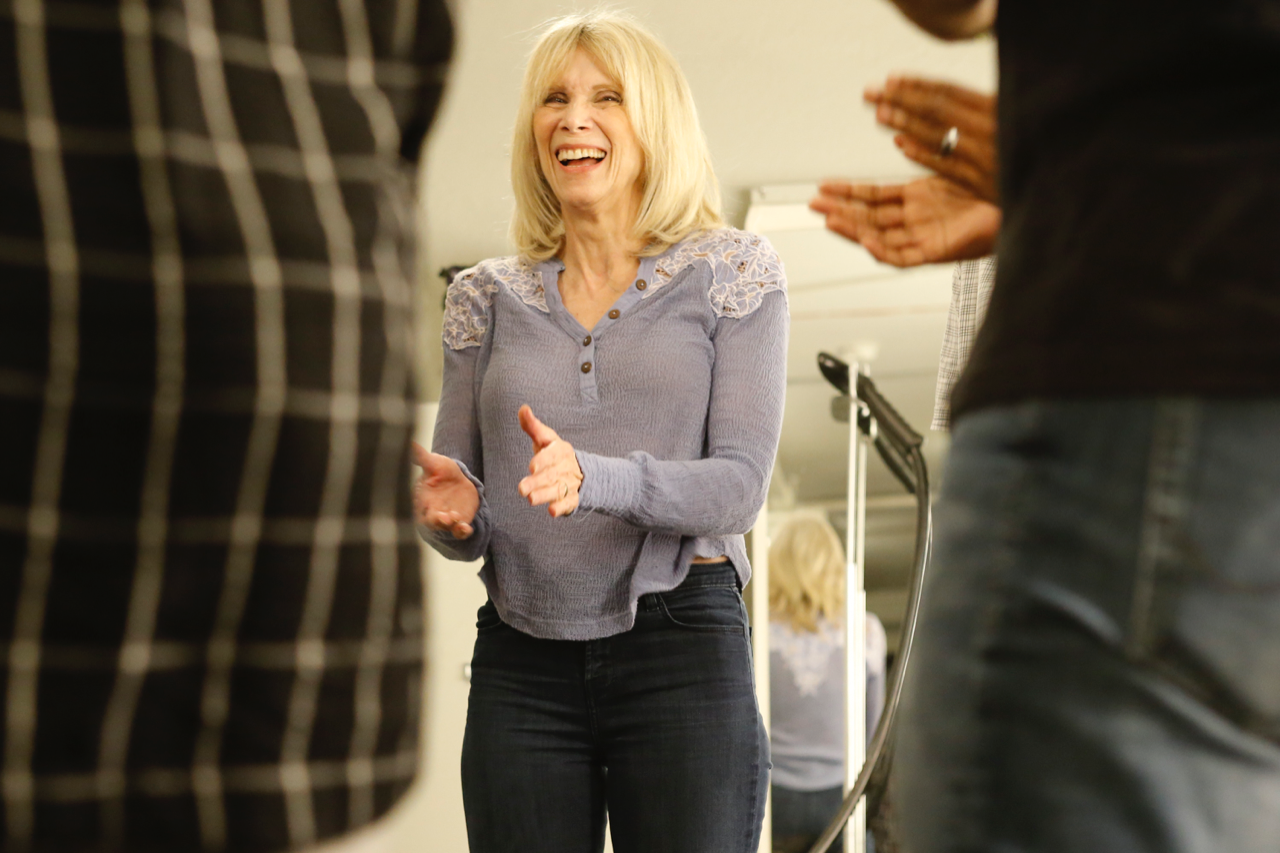 Actor, Writer, Director, Improviser, Teacher, Coach
Phyllis has worked in film, TV, and stage for most of her adult life. She is a former member of Chicago's Second City Touring Company, as well as a pioneer member, director, instructor, and current board member of The Groundlings Theatre, where she also co-created the school.
In addition to teaching for The Groundlings, Phyllis designs and runs writing, character, improv, and musical improv classes independently. She has been a guest teacher at a variety of schools, (UCLA, USC, The Piven Theatre Workshops, and the 16th Street Actors Studio in Melbourne, to name a few) and is a recurring guest teacher at the Collaborative, Audition Workout, Margie Haber Studios and the Actors Comedy Studio. She's consulted on casting for CBS, designed and directed a diversity program and show through The Groundlings for Nickelodeon, and for 11 years has run a workshop she created for LA Opera's Young Artist Program. Some of her corporate clients include Facebook, Google, Mindshare, Omaze, Yoplait and the Troika Design Group.
Phyllis also directs her own improvised stage creations, most recently Opera Meets Improv (With LA Opera's Young Artists), A Bunch of Losers Reading Their Essays (a satire of storytelling shows), and the stage series Fake Benefits, which so far includes The Benefit to Buy Harper Scharfman Higher SAT Scores and The Benefit to Help Bitsy Petrauskus Get Some of Her Teeth Fixed.
Some of Phyllis' former students are:  J.J. Abrams, Jennifer Coolidge, Will Ferrell, Kathy Griffin, Lisa Kudrow, Jon Lovitz, and Gunnar Rohrbacher.
Friday, Oct. 23
3 – 4:30 pm PST
Our Chattable Conversation Series is conducted through ZOOM.
$0.00
Seats still available